COVID-19 Updates:
SCAN will continue online programming using Zoom for the Winter Semester (January 11 to April 9).
2021 SCAN Membership & Renewal is $15
SCAN is maintaining office hours, BY APPOINTMENT ONLY, 11:00am to 4:00pm Monday through Friday.  You can always leave a voicemail and your call will be returned within 24 hours. For the latest information, check your emails and visit the website.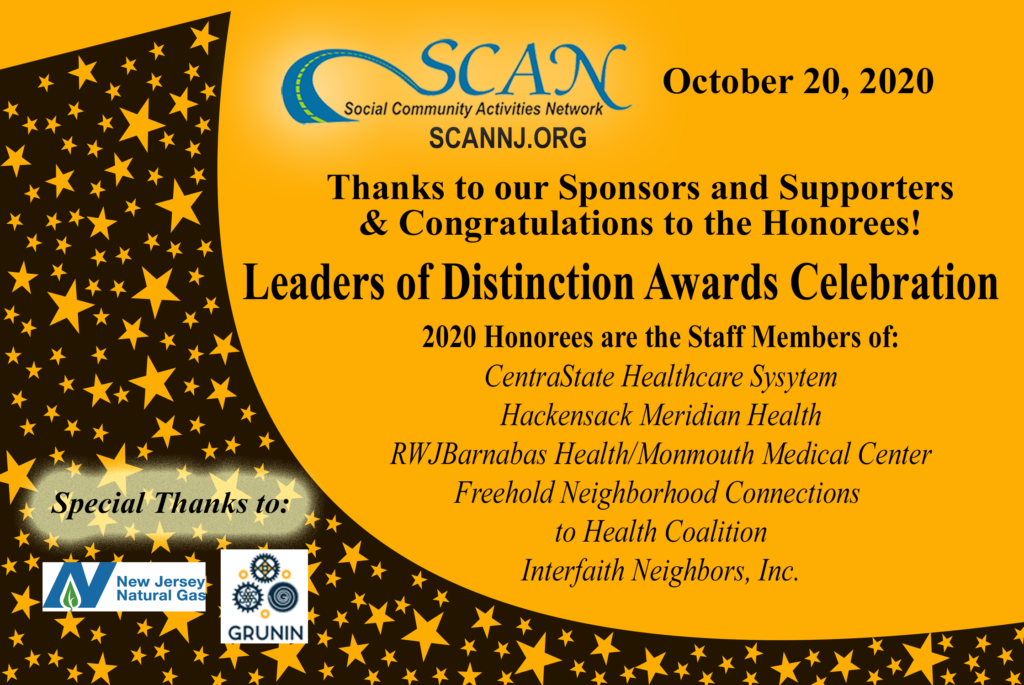 Click HERE to watch the celebration video and view the Ad Journal below.
ONLINE Diabetes Self-Management Program    
Monday  6:00-8:00pm    1/18/2021-2/22/2021
Tuesday 2:00pm-4:00pm    2/23/2021-3/30/2021
Wednesday  1:00pm-3:00pm    3/10/2021-4/14/2021
Thursday  10:00am-12:00pm    2/4/2021-3/11/2021
Thursday  6:00pm-8:00pm    2/18/2021-3/25/2021
CLICK HERE TO VIEW FLYER & HOW TO REGISTER
Learn about SCAN's Diabetes Self-Management Program CLICK HERE TO VIEW VIDEO
Start your day with SCAN using this exercise video.  CLICK HERE TO VIEW VIDEO